HFESA 2023 is the national conference of the Human Factors and Ergonomics Society of Australia – it's our annual event that brings human factors and ergonomics professionals from around the world together to share ideas and insights from research, practice, and policy. The conference, held on Kaurna Country, will feature lectures, keynotes, paper presentations and workshops, together with the opportunity to meet your Human Factors and Ergonomic heroes along with other conference participants. It is an opportunity to build new connections and networks. It will showcase applications and techniques across a range of sectors and domains showing the value and vitality of our profession.
There will be plenty of opportunities for you to catch up with friends and colleagues during the breaks and organised social events; from the Welcome Reception on Sunday evening to the Gala Dinner on Tuesday night, it will be a great occasion to celebrate our profession.
We also have some exciting extra activities to enjoy local fabulous offerings including a 'pre-conference' wine tour and an 'Evening River cruise on Popeye'.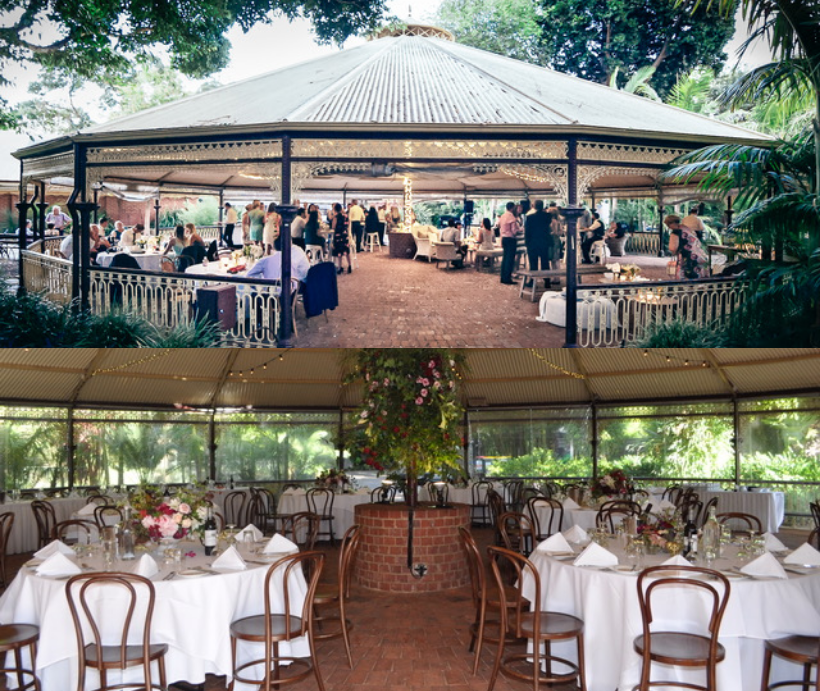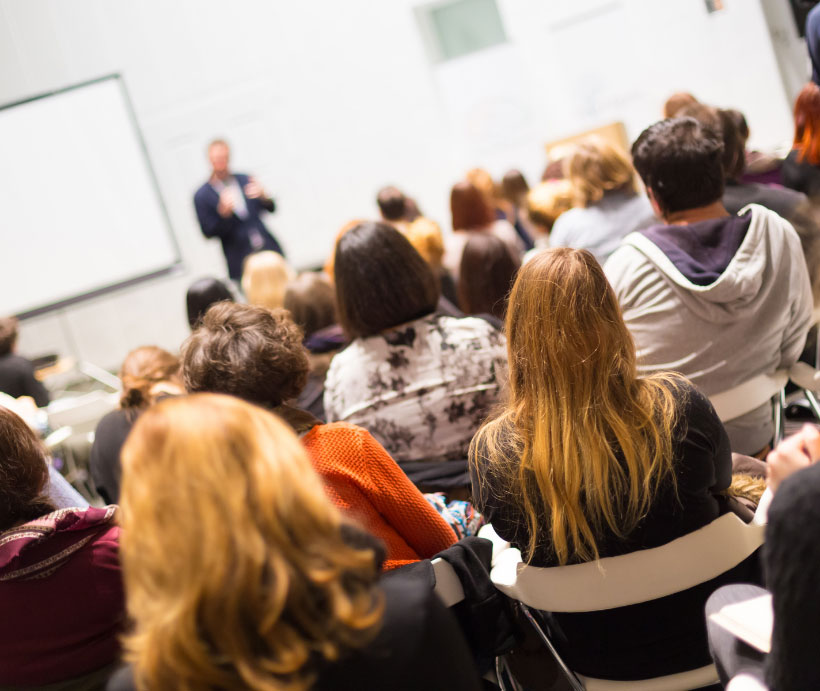 The conference will feature keynote addresses, paper presentations, posters, workshops and site visits.
The conference will be run to facilitate live or virtual viewing of presentations and posters in the programme; however presenters must submit with the intention to be in physical attendance.
This year's conference is all about the value and vitality that human factors and ergonomics has to offer.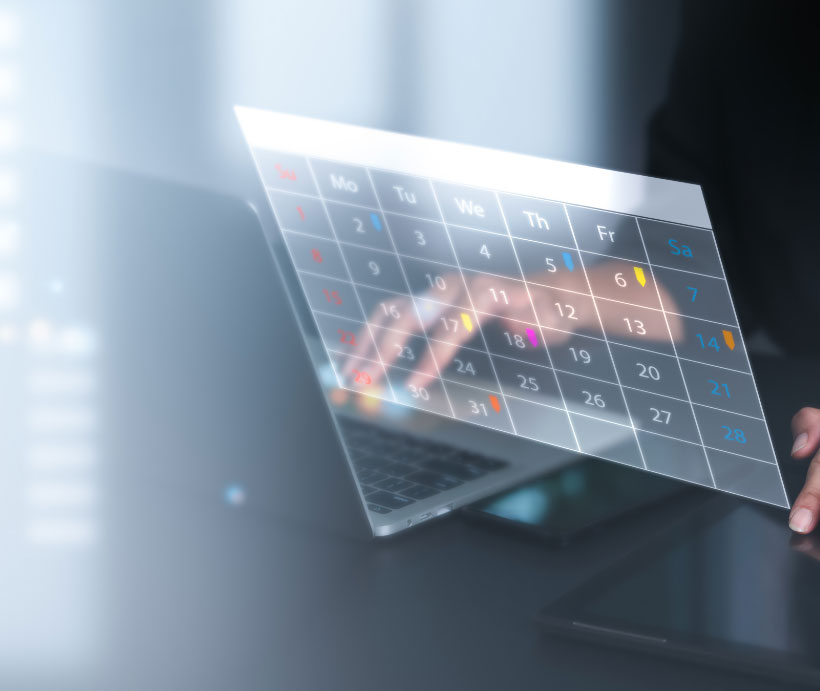 We are excited to host our expert Keynote speakers who will talk on a variety of Value and Vitality themes to get the discussion going.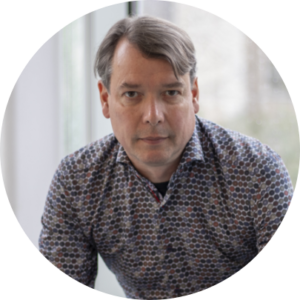 Dr Patrick Neumann
LEL, EurErg
Director - Human Factors Engineering Lab
Toronto Metropolitan University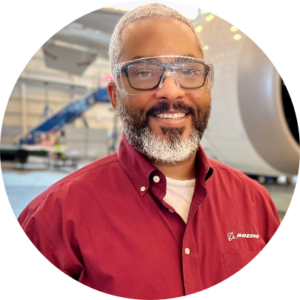 Dr Christopher Reid
Technical Fellow /
Designated Human Factors Expert
Boeing, USA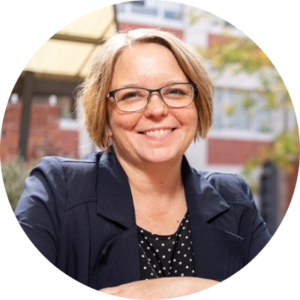 Professor Jillian Dorrian
Dean of Research for Justice & Society
University of South Australia

Our venue, in the heart of Adelaide, one of Australia's most liveable cities, is central to the Riverbank precinct, universities and a variety of hospitality options for all budgets.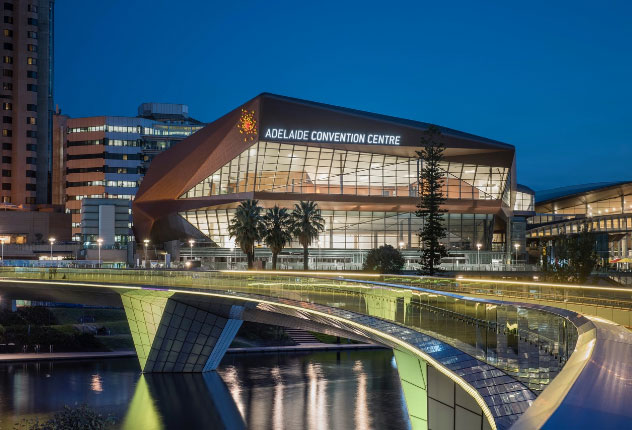 DETAILS - WHERE ALL THE ACTION IS
The Adelaide Convention centre is located on the banks of the River Torrens (Karrawirra Parri).
Our session rooms for the event are fully accessible. There is plenty of room to have a chat with other delegates or enjoy some quiet time on the deck overlooking the waterway. We'll have free wifi for the event so you'll never be disconnected.
There are loads of activities to enjoy while you're here. Why not take a rooftop climb of the Adelaide Oval, ride on a paddle boat, or enjoy our beautiful surrounds by taking a walk around the river.
The address is 1-7 North Tce, Adelaide, just a 300m walk from the Adelaide Railway Station.
The Venue is in the heart of Adelaide's Riverbank precinct and has easy and close links via train, tram and bus routes.
If you're travelling by air, the venue is a 15 minute taxi ride from the airport.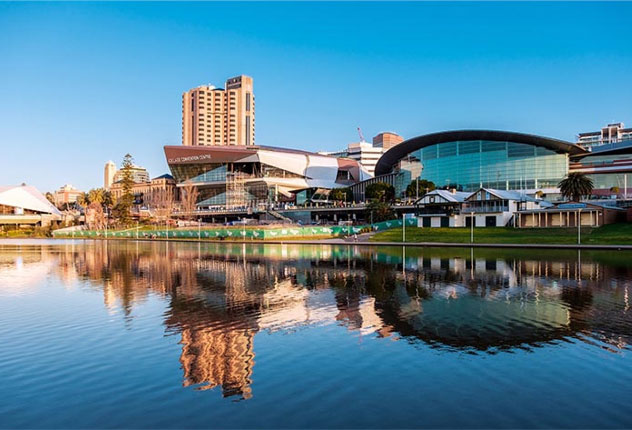 There are over 100 accommodation options within walking distance of the conference venue suitable for a range of budgets.
The most immediate options, close by are listed below:
The Oval Hotel (located across the River Torrens (600m from ACC)
Intercontinental Hotel (located next door to ACC)
Playford Adelaide (located across the road from ACC)
Stamford Hotel (located 400m from ACC)
Holiday Inn Express (200m from ACC)
Grosvenor Hotel (located 200m from ACC)
Adelaide Riviera Hotel (located 600m from ACC)
Accommodation Link is the official hotel provider for the HFESA National Conference 2023, taking place at the Adelaide Convention Centre, Adelaide, SA.
Accommodation Link has negotiated special Conference Accommodation rates, some including breakfast and secured discounted hotel rooms to make your trip to Adelaide affordable.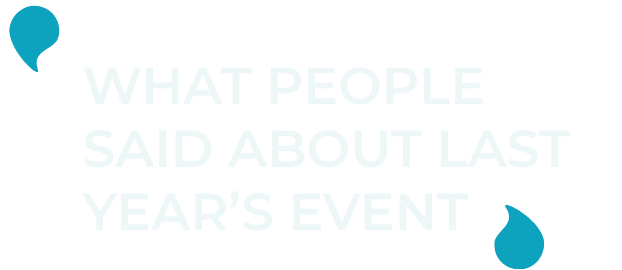 "This national event is a calendar year highlight if you work in the human factors and ergonomics field. I left the conference feeling energised and excited.
The speakers and keynotes were fantastic, and it was great to see speakers from other countries attend in person."
Face to Face Delegates
Virtual Delegate (Discounted)
Social Program
Face to Face Delegates
Registration Type
Cost
inc. GST
INCLUSIONS
Keynotes
& All Presentations
Workshops
Food & Drinks @ Conference
Access to recordings after conference
Welcome reception 19/11/2023
Gala Dinner 21/11/2023
3 days Early bird HFESA Member/Affiliate
$990
3 days Early bird Non Member
$1350
3 days HFESA Member/Affiliate
$1190
3 days Non Member
$1550
3 days HFESA Student Member#
$400
Not incl.
3 days Retired HFESA Member#
$570
3 days Low & Lower-middle economy countries#
$570
1 day HFESA Member/Affiliate
$400
Nominated Registration day
Nominated Registration day
Not incl.
Not incl.
1 day Non Member
$500
Nominated Registration day
Nominated Registration day
Not incl.
Not incl.
1 day HFESA Student Member#
$175
Nominated Registration day
Nominated Registration day
Not incl.
Not incl.
Virtual Delegate (Discounted)
Social Program
# Register by contacting the HFESA Secretariat.
* Able to attend workshops indicated appropriate for hybrid format in program.
Nominated Registration Day – Choose either Monday 20/11, Tuesday 21/11, Wednesday 22/11.
Note: Early Bird registration is extended till 15 September 2023
As a federated society of the IEA, HFESA supports efforts to enhance the contribution of the HFE discipline to global society. We are therefore offering a discounted membership for delegates from low and low-middle income economies. Also, Members of Federated Societies of the IEA can register at HFESA Member prices with proof of membership. Please contact the HFESA Secretariat to register for the conference.
Frequently Asked Questions
Got a question? Check the frequently asked questions below or email us.
SPONSORSHIP AND EXHIBITORS
Interested in being an exhibitor or sponsor at this event?
With the potential audience in the hundreds of professional, you'll be able to get your message and branding across to a quality audience. Exhibitor booths are located right outside the session rooms to ensure you have every opportunity to connect with delegates. If you need help or have any questions, please email us on
convenor@ergonomics.org.au
or call the Secretariat on
0451 306 565
.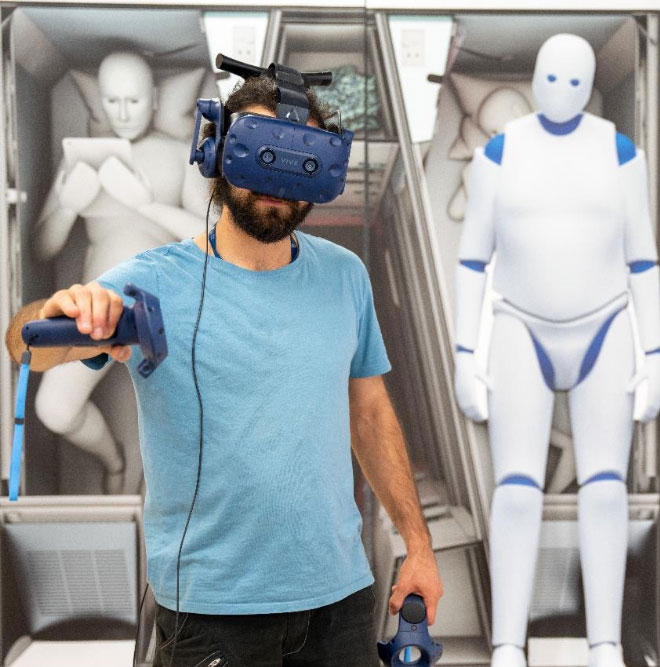 Presentation types and required information
HFESA Annual Conference submissions are all reviewed against the same acceptance criteria adjusted to suit the submission type. Oral presentations will be 20 minutes in duration and workshops 1.5 hours. Poster sessions will also include a short oral component.
Submission requirements
Requirements for oral presentations and workshop proposals vary so be sure to follow the guidelines below when preparing your submission.
Abstracts
Scientific and Research Focus
Submissions must include a structured abstract of no more than 300 words summarising Background, Aims and Objectives, Study Design, Methods, Results, and Discussion/Implications.
Case studies
Submission for case studies must include a structured abstract of no more than 300 words summarising the Background, Case/Lines of Inquiry, Outcomes, Key-points, and Relevance for Practice
Workshops
Workshop activities should include a combination of educational lecture and active practical activities that engage participants to promote skill building of a tool, technique, or method. These may include incident investigation techniques, statistical techniques, skills in interviewing or analysis or other professional skills related to competencies, ethics, development of skills in writing or policy.
Workshop proposals must contain:
Presenter details
Justification of the importance of the workshop – content and skill building (no more than 300 words)
Format
Materials required
Target audience
List of AV and other requirements
Key Dates:
Monday 29 May 2023 – Deadline for submissions (midnight Australian Central Standard Time) – Revised submission date
Monday 3 July 2023 – Decisions returned
Monday 31 July 2023 – Revised abstracts deadline
We are eager to hear about your projects, the challenges and opportunities you've faced, and how our discipline has made an impact.
In submitting a proposal, authors agree to abide by the following policies:
Proposals must conform to the requirements in this call for papers
Proposals must describe the completed work
The work submitted has not been submitted to another conference or currently under review at another conference
Obtain any necessary approval from your employer or any participant groups before you submit your proposal
HFESA assumes that all co-authors have given their consent to submit and if accepted, publish the abstract in the HFESA Conference Proceedings
HFESA is not responsible for communications about your proposal that fail to reach you if you have failed to maintain correct contact information with the Scientific Convenors
Presenters must submit their papers with the intention of at least one of the authors of the work, to physically attend the conference and present the paper in person. All presenters are required to pay the registration fee.